case studies - how pathlight makes a difference
Driven by a passion to foster positive mental health, compassionate relationships and mindful, productive workplaces, Pathlight are committed to providing excellent training, support and consultancy services.
Explore our case studies to find out how Pathlight's training and other services have transformed the culture, staff wellbeing and performance of organisations like yours.
Our clients report:
Enhanced staff wellbeing, engagement, empowerment, purpose and productivity.
Skills, knowledge and compassion around mental health, wellbeing and relationships boosted.
Improved, more efficient and person-centred staff management and HR functions.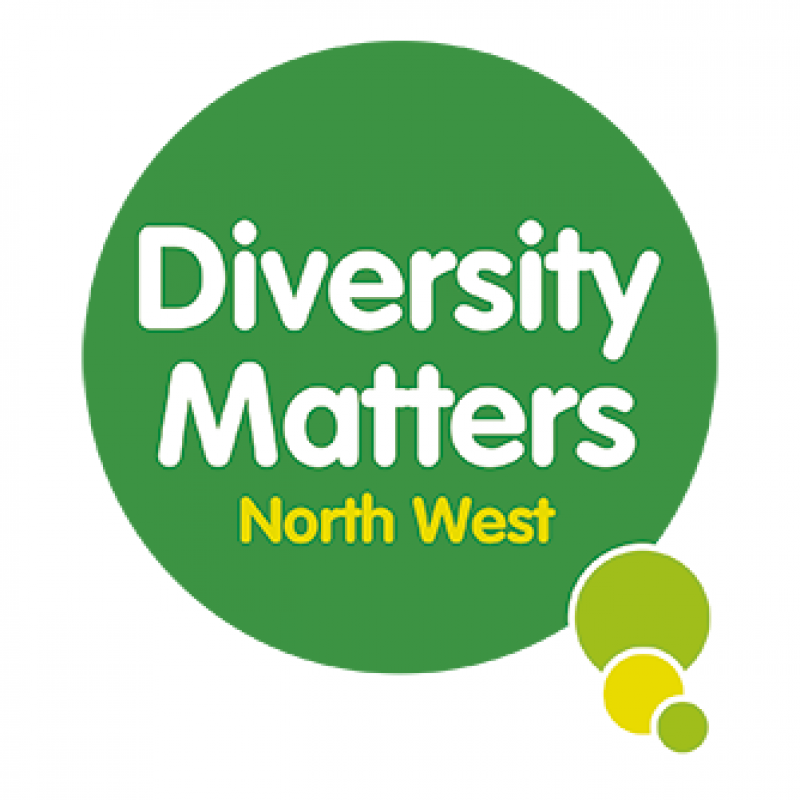 Diversity Matter North West
Diversity Matters North West is an award-winning independent charity based in Hyde, Greater Manchester. They work to combat health and wellbeing inequalities and social exclusion. They also promote community cohesion, supporting people in their local communities to develop their potential and support each other. Pathlight have worked with Diversity Matters North West since 2020. We have delivered Mental Health First Aid training to their staff, including senior managers.
We have also provided Mental Health Aware training to groups of their service users.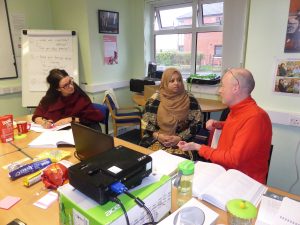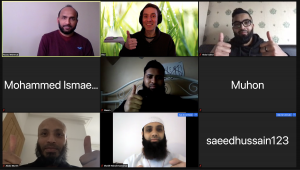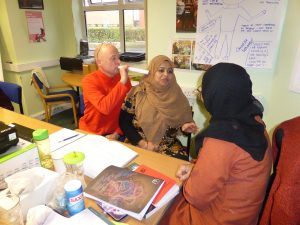 Several months after delivering our Mental Health First Aid training to Diversity Matters North West's managers and staff, all delegates were invited to complete an anonymous survey.  The results below summarise how they believe Pathlight's support has impacted them personal and their organisation as a whole.
We are proud to continue working with DMNW and are very pleased with the significant improvements they reported following our training.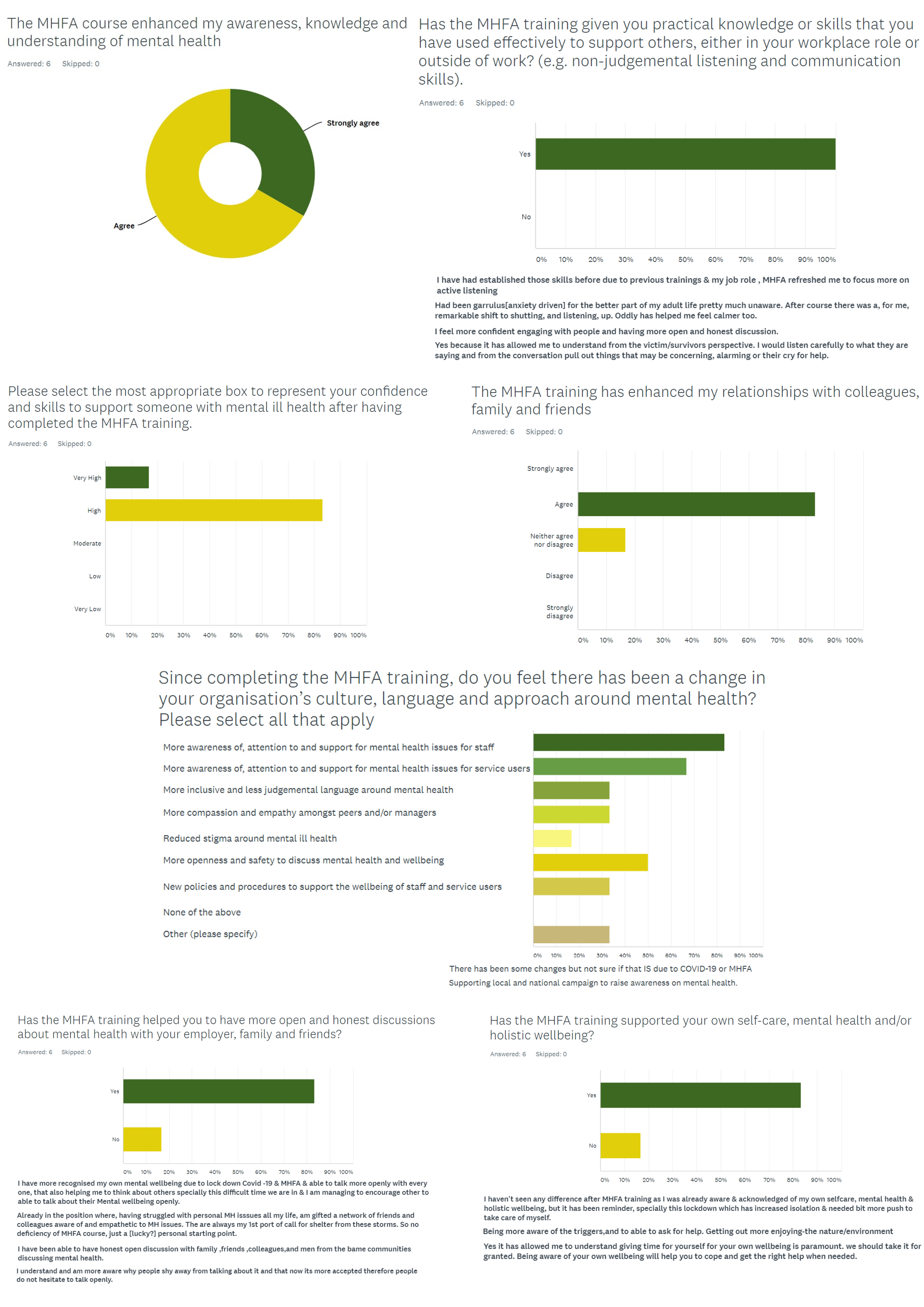 About one year after our initial Mental Health First Aid training, we spoke with Rehana Begum, joint Chief Officer of Diversity Matters North West.
In this video, Rehana explains the "huge benefit" of Pathlight's Mental Health First Aid training on her staff, her charity's culture and the communities they serve.
Rehana shares how MHFA training has led to her team being more supportive, more aware of mental health and stigma and able to use various tools to support positive wellbeing in themselves and their clients.
She also explains how the charity has responded by prioritising staff wellness, creating and updating wellbeing policies, brining in additional mental health support and more.
Given that the training took place just before the pandemic struck, Rehana and her team were able to recognise and respond to the stress and mental health challenges brought about by working from home and experiencing COVID-19.
To discover how Pathlight's training and ongoing support can inspire, educate and empower your staff and transform your organisation's culture, please contact us.
Mental Health First Aid training
MHFA PLUS+
Workplace Wellbeing Programmes
Workshops and Webinars
Coaching
Please use the form below to contact us for more information about any of our courses and services.
Alternatively, please call us on:
07971 143571