Pathlight - Mental Health First Aid Training
What is Mental Health First Aid?
Mental Health First Aid (MHFA) is the mental health equivalent of physical first aid.  It is an internationally-recognised training course, which teaches people how to spot the signs and symptoms of mental ill health and provide help on a first aid basis.
Adult MHFA training is aimed at those who wish to support adults who may be experiencing mental health issues, either in their workplace or in their private lives.
MHFA won't teach you to be a therapist, but it will teach you to listen, reassure and respond, even in a crisis – and even potentially stop a crisis from happening.
You will learn to recognise the warning signs and symptoms of mental ill health.
You will develop the skills and confidence to approach and support someone whilst keeping yourself safe.
You will also learn how to empower someone to access the support they might need for recovery or successful management of symptoms.  This could include self-help books or websites, accessing therapy services through their GP, their school or place of work, online self-referral, support groups and more.
In addition, you will gain an understanding of how to tackle stigma in the world around you and how to support positive wellbeing for yourself and others.
Why choose Pathlight for your MHFA training?
MHFA England Instructor Member
Pathlight are a fully-accredited MHFA England Instructor Member and we offer our training to individuals and organisations based in England.  
The MHFA England is the only such training programme accredited by The Royal Society for Public Health (RSPH).  It is also endorsed by the Department of Health.
As an optional extra benefit, Pathlight offers post-training support to individuals and organisations that have attended our Mental Health First Aid training programmes.  Our MHFA PLUS+ support includes:
Individual support – Suitable for those who may have been emotionally affected by an incident in their role as a Mental Health First Aider.  Also suitable for in-role CPD and ad-hoc queries.
Group support – Suitable for developing MHFA best practice and dealing with issues raised whilst carrying out the role in your organisation.
Organisation support – Regular or ad hoc reviews to optimise how MHFA is embedded into your workplace and deal with any issues that may arise on the corporate level.
Passion, experience and excellent service
Feedback from our clients is consistently excellent.  Our case studies show just how impactful our support can be.
This work is our calling.  We do everything we can to support, enlighten, inspire and empower others in the field of mental health, workplace and holistic wellbeing.
We guarantee a collaborative, professional, respectful and confidential training environment, along with warm, friendly, inclusive facilitation.
Bespoke training
Pathlight's MHFA courses can be tailored to specific industries or employee groups, such as:
sport, teaching, construction or financial services
people managers, leadership teams or HR departments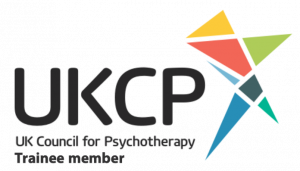 Please click the button below for details of upcoming Adult Mental Health First Aid courses.
If we do not currently have any 'open' courses that meet your requirements, please contact us using the form below or email info@pathlight.org.uk
We specialise in providing in-house MHFA training courses for organisations based in England.  We love working with companies that proactively respond to their corporate culture and ethical responsibilities around employee wellbeing. 
All of our courses are suitable for any employees aged 16 or over.
Check out our case studies to learn just how impactful our support can be.
Which Mental Health First Aid Course is Right for You?
All of our courses can be run either online or face-to-face.
Adult Mental Health First Aider
Two-Day Course
The two-day course qualifies you as a Mental Health First Aider.  It is the only Mental Health First Aid training programme that is accredited by the Royal Society of Public Health.
The online version of the consists of  four x 3 hour live training sessions, plus four x 1-2 hours of individual learning for all delegates to complete before each live training session.  
This training will give you:
An in-depth understanding of mental health and the factors that can affect wellbeing
Practical skills to spot the triggers and signs of mental health issues
Confidence to step in, reassure and support a person in distress
Enhanced interpersonal skills such as non-judgemental listening and communication
Tools to help someone recover their health by guiding them to appropriate further support.
An understanding of how to tackle stigma in the world around you and how to support positive wellbeing for yourself and others.
Everyone who completes the course will get:
A copy of the official MHFA England manual to refer to whenever required;
An MHFA workbook, including a helpful toolkit to support their own mental health;
A quick reference card for the Mental Health First Aid action plan;
A certificate from MHFA England showing that they are a qualified Mental Health First Aider; and
A branded tote bag, pen and lanyard (optional).
Adult Mental Health Champion
One-Day Course
Adult Mental Health First Aid Aware
Half-Day Course
Why invest in Mental Health First Aid training?
Mental health issues cost UK companies vast sums of money every year. 
In the UK:
1 in 4 people will report experiencing a mental health issue in any given year.
Stress, anxiety and depression are the biggest causes of sickness absence from work.
91 million working days are lost each year due to mental health issues.
This equates to £34.9bn p.a. due to absence, reduced productivity and staff turnover.
While there are more people at work with mental health conditions than ever before, 300,000 people with a long term mental health problem lose their jobs each year, and at a much higher rate than those with physical health conditions.
These costs could be cut be 30% by improving the management of mental health in the workplace.  Having sufficient Mental Health First Aiders is a key step to achieving these savings.
The return on investment of workplace mental health interventions is overwhelmingly positive, with an average return on investment (RoI) of 4:1 and up to 9:1 when a suite of holistic interventions are employed.
Independent research and evaluation shows that taking part in an MHFA course:
Raises awareness around mental health.
Reduces stigma around mental ill health.
Increases confidence when guiding people towards appropriate support.
Accelerates early intervention around mental health issues.
Encourages approaches to a person who may be experiencing a mental health issue.
Embracing MHFA is considered best practice by the Health & Safety Executive and it is looking like it will become a mandatory requirement for UK companies in the near futur
Finally, learning the skills to support others who are experiencing a mental health issue is surely a positive step towards nurturing a more compassionate, caring, inclusive world.  Sadly, mental health doesn't get anything like as much focus and funding as physical health, but I believe they are equally important.  I find MHFA to be a really powerful and inspiring course.  We all have mental health and most of us will have to deal with mental health issues at some point in our lives – whether that be our own challenges or those of a friend, family member or colleague.
Farmer, P. and Stevenson, D. (2017). Thriving at Work: The Independent Review of Mental Health and Employers. [online] Thriving at Work.  Available at: https://www.gov.uk/government/uploads/system/uploads/attachment_data/file/658145/thriving-at-work-stevenson-farmer-review.pdf
Please use the form below to contact us for more information about any of our courses and services.
Alternatively, please call us on:
07971 143571